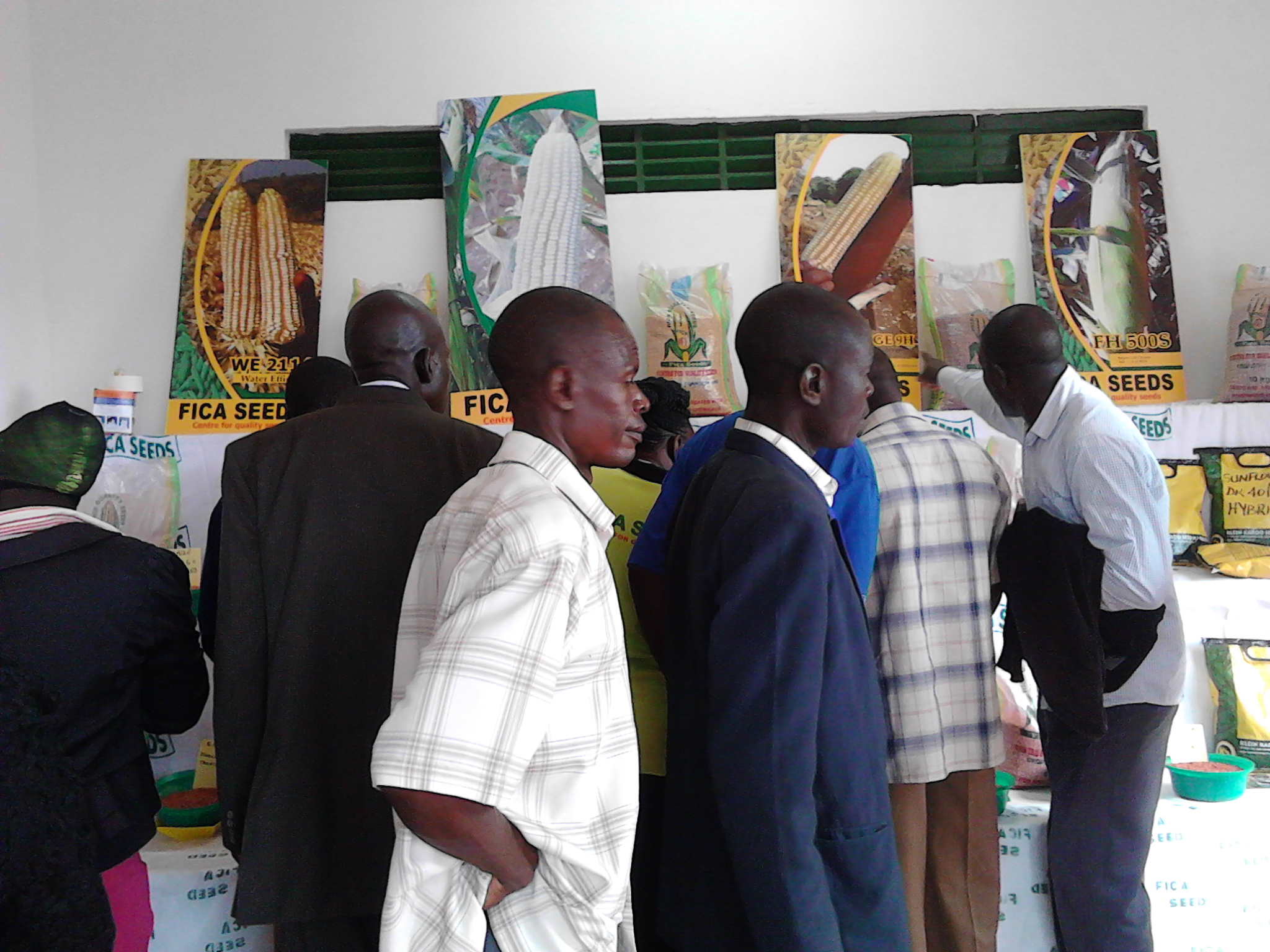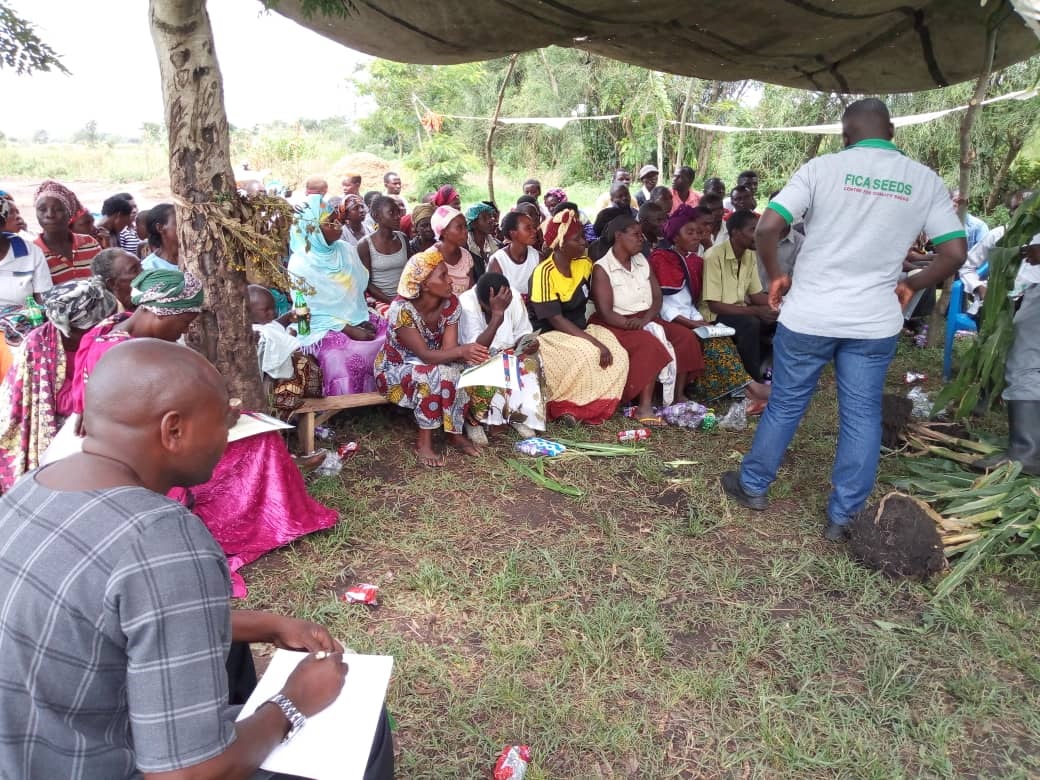 Meet Over 500k Farmers Making a Difference
We aim for excellence in serving farmers by constantly challenging ourselves and the team to excel. We believe our existence is for a greater purpose and as a team, we can achieve more than what an individual can. We are a team because we work together, trust each other, care for and respect each others' unique and diverse talents..
We understand the importance of being close to the farmers. This has been a unique strength of FICA over the last 15 years. Our never-ending goal is to gain a deeper understanding of our customers, using the precise and extensive knowledge of different farmers across different ecological zones to offer them the best products and services.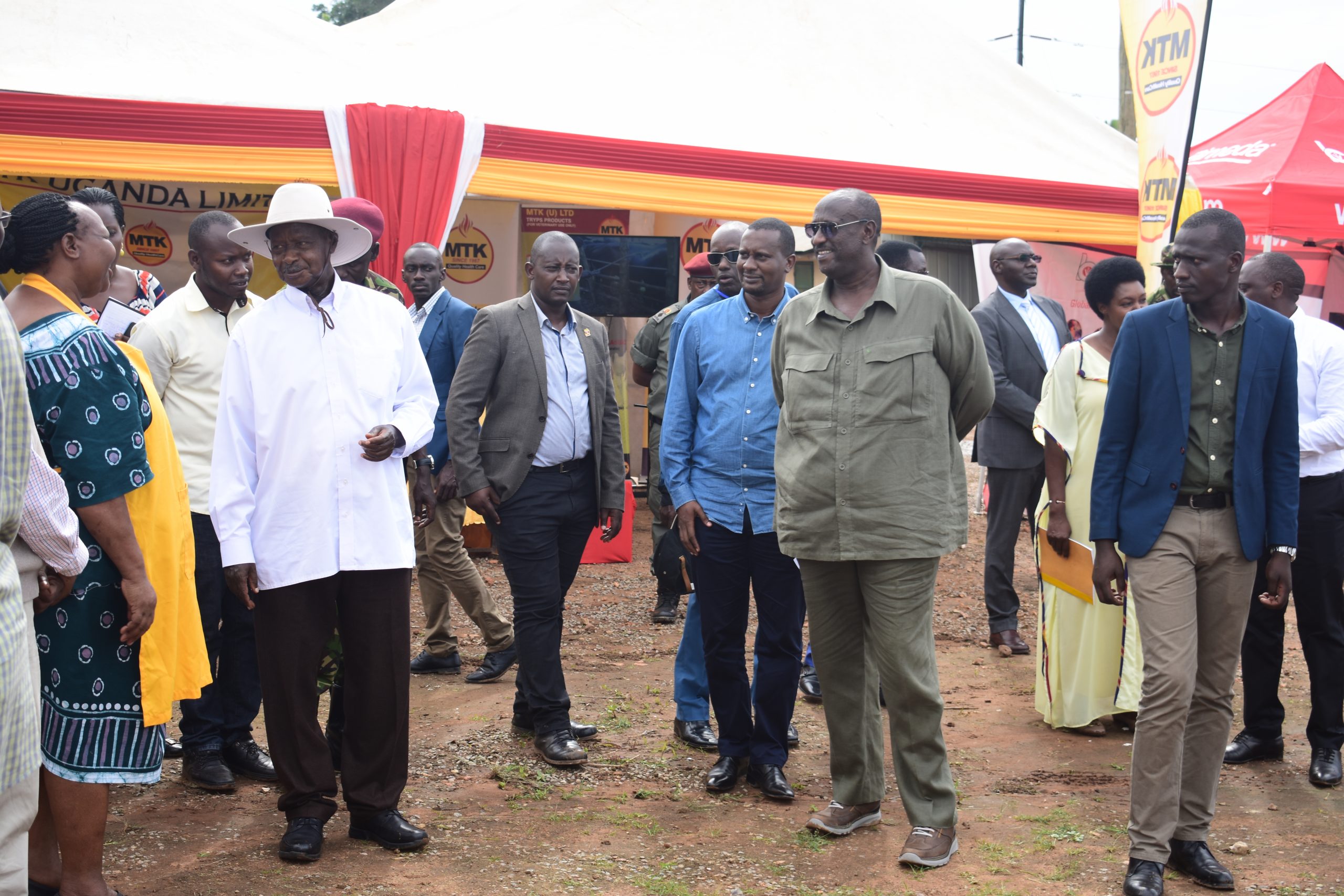 Collaborations with Farmers
Mr. Christopher Wali from Mukono, and a SG2000 coordinator brought the cobs of Fortune 5 to FICA's stall to see the performance.
What it means to us
Without the farmers, we are nothing. Being able to work hand in hand with farmers brings us great fulfillment and enables us to understand the market more and improve quality.
We participate in activities to help advance the local seed sector, or collaborations with actors in the informal seed sector such as farmer organizations and helps to train local plant breeders through various field trainings and trade exhibitions.